Top-notch technology
Our equipment and technology is at the highest level, take a look at our technological background.
Get to know us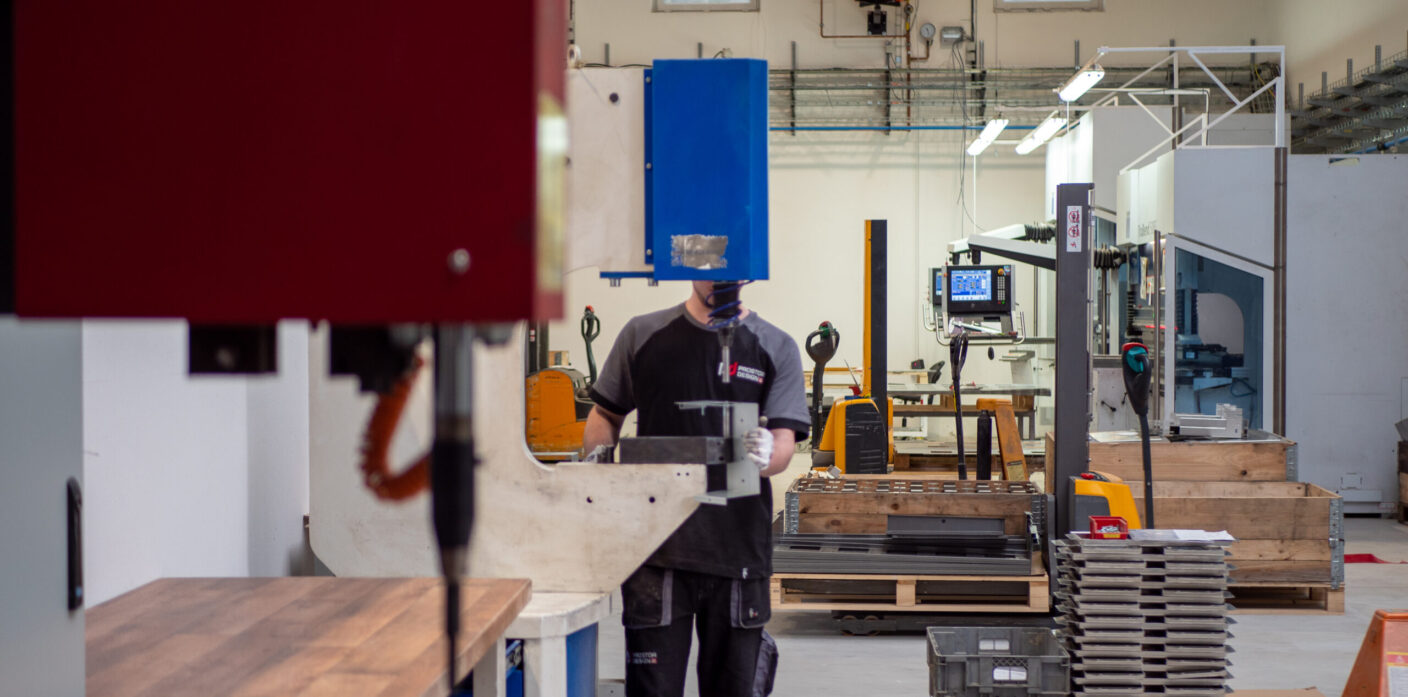 TRUMPF TruPunch 3000
Sheet metal processing requires the use of high-quality machines for punching, especially in the manufacture of filigree parts.
Robot detail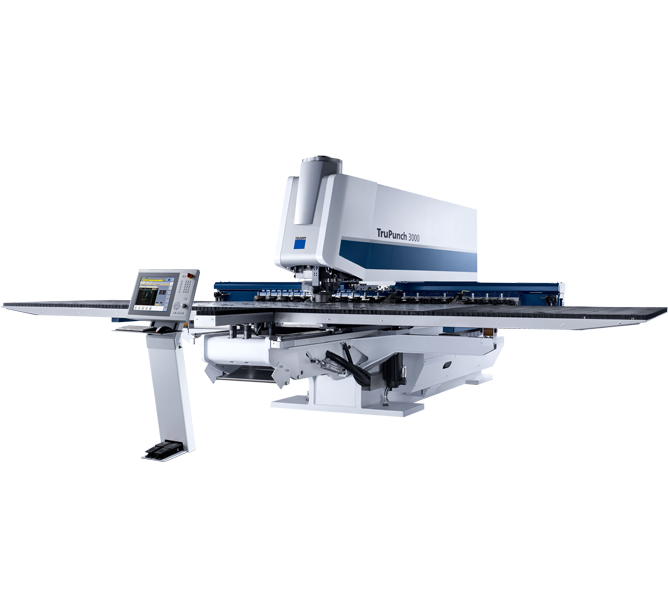 TRUMPF TruBend 5085
Our TRUMPF bending machines are paramount for the efficient production of sheet metal parts. At Prostor Design, we focus above all on high consistent quality and efficient manufacturing.
Robot detail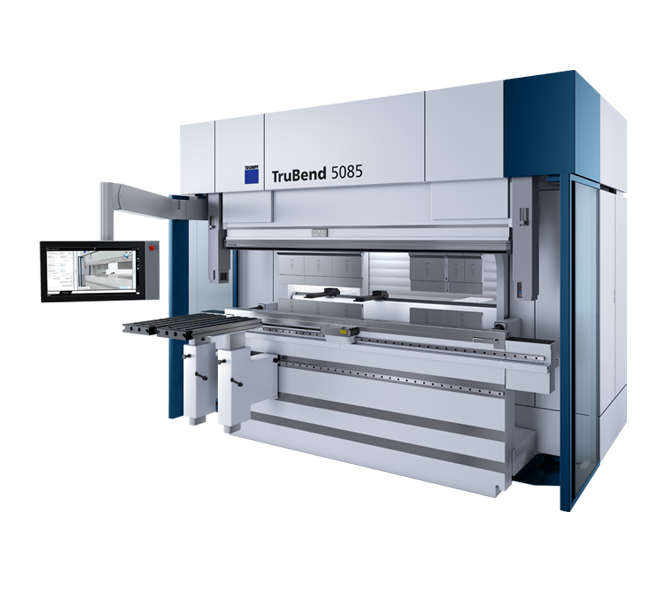 TruMatic 6000
Our TruMatic 6000 CNC machine combines world-class laser cutting and punching technology. This allows us to combine multiple processes, such as punching and cutting from sheet metal.
Robot detail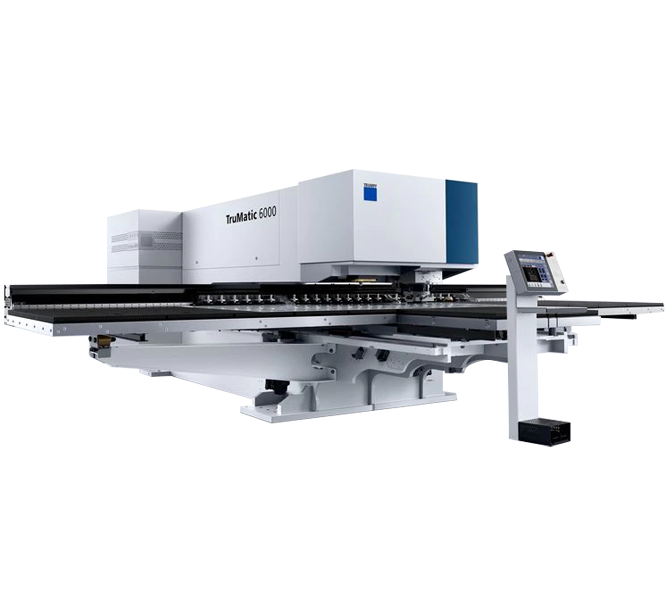 Nordson Spectrum HD
Bringing our customers high quality as well as affordable performance requires the use of equally high quality equipment for production.
Robot detail
Kohler Peak Performer 30.1250/21
During sheet metal processing, especially thermal operations such as laser cutting, stress is created in the material. As a result, there are unevennesses in the machined parts that need to be corrected. To solve this problem, a parts leveler is used. We use a Peak Performer type 30.1250 parts leveler from Kohler for this purpose.
Robot detail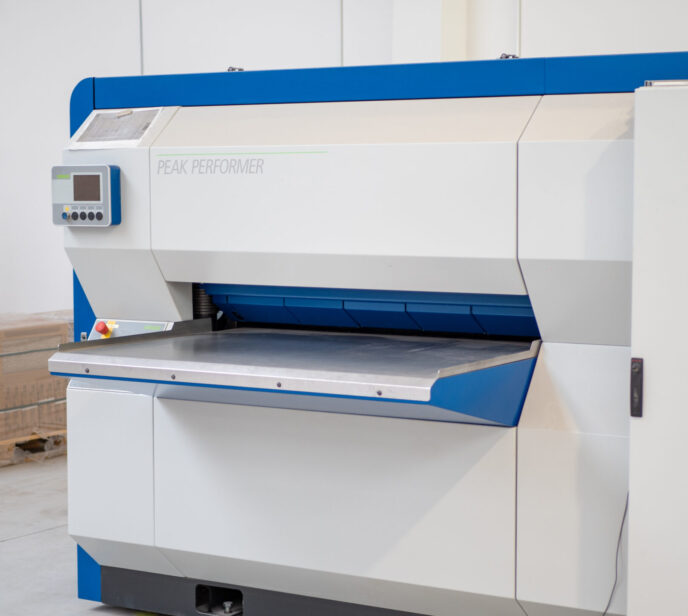 Fronius TransPocket 1500
To ensure high-quality production, it is necessary to use the best possible equipment. Therefore, for manual welding with CO2 we use the Fronius TP1500 welder. This allows us to weld parts manually quickly, flexibly and with high quality.
Robot detail
FLADDER 300/AUT
After punching, splitting, pressing, and welding comes the grinding process. This is used for deburring and gives a finished component a clean appearance.
Robot detail
CLOOS QIROX Compact Cell CC-6.1
Being able to offer our customers consistent high quality requires that we invest in the right technologies. This includes our CLOOS QIROX compact cell QR-CC-6.1.
Year of manufacture:

Accuracy:

Technology:

Weight:
Robot detail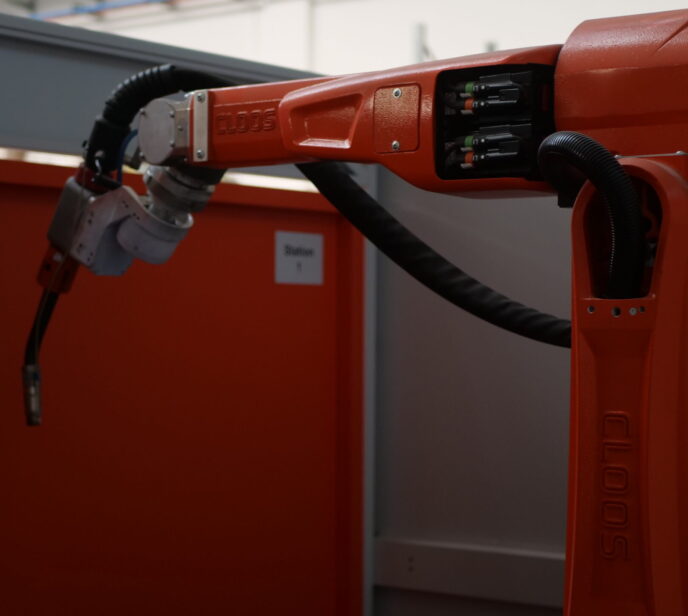 Let's dig into something new!
Our specialists are happy to consult with you on your project and propose an optimal solution. You can contact us by phone or through the form below.

LEAVE US A NOTE
Are you interested in working with us? Send us a message and we'll come back to you as soon as possible.